2016_offspace.xyz
offspace.xyz is a curatorial project by Maxime Van Melkebeke in NYC. It challenges notions of the traditional experience within the space between the artist and audience. offspace.xyz controls the perception of the audience via a virtual portal, via the gaze of the camera, excluding the physical experience.
offspace.xyz ran from January 15 - March 3, 2016 during a residency in artist Anouk Kruithof's studio at 195 Chrystie Street, New York.
Hedwig Brouckaert's work for offspace.xyz was presented over 4 days, with intervals of a week, that evoke the act and effect of remembering. The initial photograph Illusive Flesh of Light and its placement in the space serves as an iterative process of reflection that is present and absent at the same time.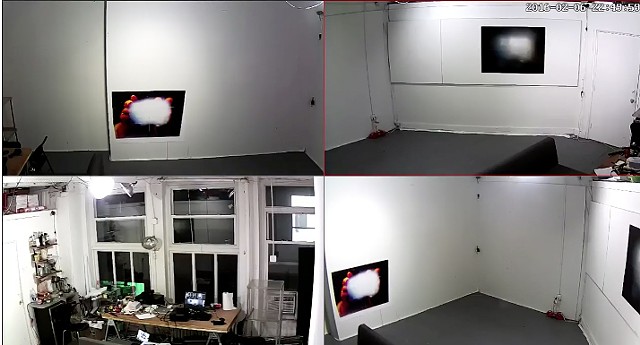 offspace.xyz
prints on paper
2016